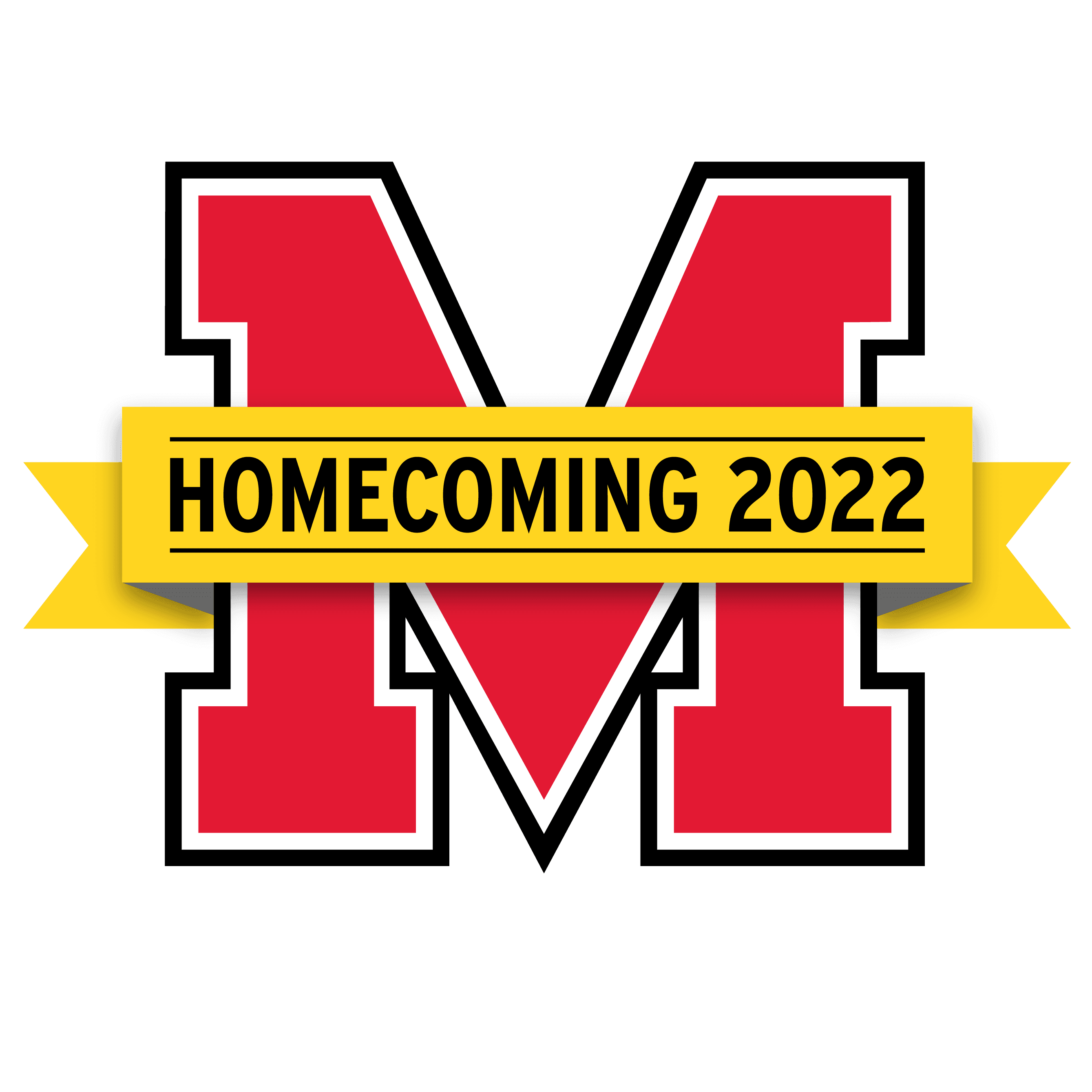 Homecoming,

Oct. 16–22, 2022

Come back to Maryland to celebrate Terp spirit and feel all the feels. See long-lost friends and meet new ones. Laugh out loud at the comedy show. Belt out the Maryland Victory Song. Discover the latest research happening beyond the field. Watch fireworks burst over McKeldin Mall. Snap a selfie with Testudo at the big game.

Find it all in College Park!
Saturday, Oct. 22 at 3:30 P.M.
SECU Stadium
$26–$40 / Join fellow fans, the Mighty Sound of Maryland, the Dance Team and Testudo to cheer on the Terps.
Saturday, Oct. 22 at Noon
Moxley Gardens, Samuel Riggs IV Alumni Center
Stroll through the garden and explore Terp-owned breweries and wineries. Enjoy food, music, games and a festive atmosphere before heading to the big game. Bringing your kids? Stop by the Testudo Tyke Zone for games and snacks. Alumni Association members will receive a free food and drink voucher plus access to a members-only lounge.
Tuesday Night Lights
Tuesday, Oct. 18, 7-8:30 p.m.
SECU Stadium
FREE / Get hyped for a night under the lights filled with music, games, free Homecoming swag and Testudo. Don't miss out on the opportunity to snap a selfie at the 50-yard line! Enter through Gate I (Tyser Tower).
Homecoming Juke Joint
Wednesday, Oct. 19, 7 p.m.
Stamp Grand Ballroom
FREE / The Nyumburu Cultural Center hosts the annual talent-showcase tradition, with music, spoken word, dance performances and more.
Terp Carnival
Friday, Oct. 21, 4-8 p.m.
McKeldin Mall
FREE / Start Homecoming weekend off right with live music, a beer garden, tailgating games, prizes and a fireworks finale. Bring your own picnic food or grab some from the concession tents. Students can pick the limited edition UMD Homecoming Scarf to wear at the big game - first come, first serve.
Sunday, Oct. 16 at 5 p.m. and 9 p.m.
Ritchie Coliseum
$10 UMD Community, $25 General Public / Join Student Entertainment Events (SEE) and Saturday Night Live actor and comedian Colin Jost for a night of laughter in College Park. Tickets are required for entry. Co-sponsored by Capstone On-Campus Management & The Student Alumni Leadership Council (SALC).
Monday, Oct. 17 at 4 p.m.
YouTube Premiere
Researchers at the University of Maryland are working to tackle the grand challenges of our time. The 2022 Homecoming Address will be delivered by Joseph Richardson, Jr., whose work takes a multidisciplinary approach to understanding and reducing gun violence.